We've had a few changes this summer, all (we think) for the better!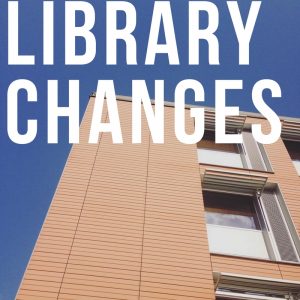 We've amalgamated American, postcolonial and British authors from the modern period, who are now all in E 74 and E 84. We've also created a new B section for general history and criticism relating to British Literature as a whole, and this is in the basement.
We've introduced automatic renewals and scrapped the renewal limit. This means your books will now automatically renew a couple of days before they're due, unless someone else has requested them. So you can hang onto them until you don't need them anymore, or someone requests them.
Short Loan books can be borrowed for four days, but can't be renewed – we're taking the 'Short' part seriously!
We've bought lots of very fancy new chairs (complete with lumbar support) and two height adjustable tables.
And… I think that's it. Less than two weeks to go, looking forward to everyone being back!