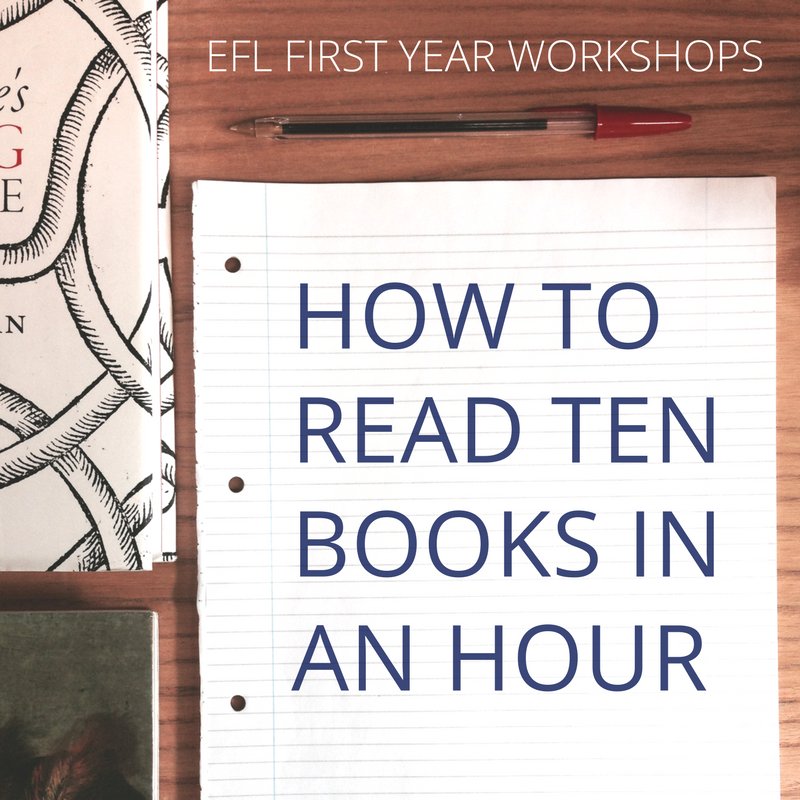 It's week three of Michaelmas, and that means the EFL How to read ten books in an hour workshops are back!
We'll cover how to find what to read, how to find time to read it, and how to read it faster. As well as lots of opportunity for discussion of what you've found difficult so far, and tips & tricks for getting ahead.
The workshops start on Thursday Week 4. Book now.